Major Gift and Renaming
Joan and Irwin Jacobs give a $14 million endowed gift and CGT renamed to the Peter F. Cowhey Center on Global Transformation
Read more

Who We Are
Examining central questions about economic growth, equality and market change in the Pacific, we bring together the worlds of academic inquiry and policy analysis.
Learn More
Meet the Fellows
The Pacific Leadership Fellows program brings leaders from around the globe to engage in dialogue, research and instruction. We have now hosted 90 fellows from 22 different countries.
Meet Them

Discover Our Research
Every year, we foster academic inquiry by supporting grants to fund innovative research by professors and those working with master's degree and doctoral candidates.
Discover Now
Previous
Next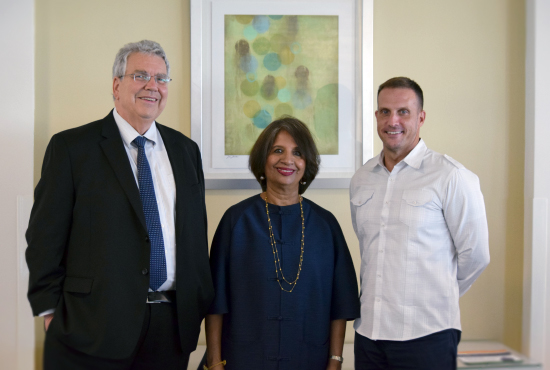 About CCGT
Technological transformations open new opportunities and disrupt old patterns. Founded in 2006, Peter F. Cowhey Center on Global Transformation (CCGT) provides a new framework for vanguard exploration of topics critical to analyzing and shaping the forces of economic change in a deeply interconnected, thoroughly dynamic world. CCGT and its Pacific Leadership Fellows program focus on academic inquiry and policy analysis of international issues.