Robert W. Conn
CEO Emeritus, the Kavli Foundation; Dean Emeritus, Jacobs School of Engineering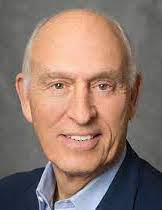 Profile

Dates of Residency: July 1, 2021 - June 30, 2023
Biography
Robert W. Conn is the former president and CEO of The Kavli Foundation, a nonprofit with a mission to advance science for the benefit of humanity. He retired at the end of 2020 after serving 12 years in this role.  Conn is also a co-founder of the Science Philanthropy Alliance and served as its board chair from 2015 to 2019.  
As dean of the Irwin and Joan Jacobs School of Engineering at UC San Diego from 1994 to 2002, he guided the Jacobs School to its rise into the top 10 engineering schools in the country. In the private sector, Conn co-founded the semiconductor equipment company Plasma & Materials Technology (PMY) in 1986, serving as board chair and CTO. The company had an initial public offering on NASDAQ in 1995 and was later acquired. After leaving UC San Diego in 2002, he was a managing director at Enterprise Partners Venture Capital, where he led investments in semiconductor, computing and software companies, and served on the boards of companies, private and public.  
During his residency, Conn will help CGT launch a new science and technology policy endeavor. This endeavor will operate in parallel to the work of the 21st Century China Center on U.S.-China science and technology relations. The ultimate goal is to make CGT, GPS and UC San Diego a world-renowned hub for science and innovation policy expertise and advice.