Kate Wilson
CEO, Digital Impact Alliance, United States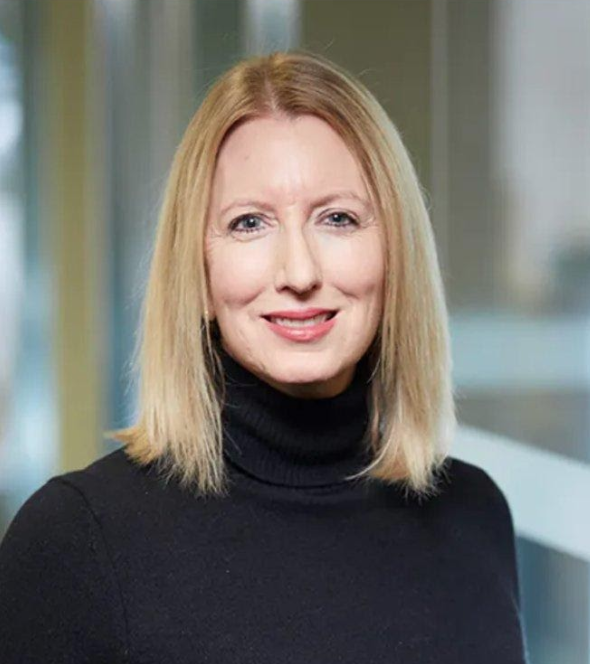 Profile
Public Talk
Harnessing Digital Data to Save Lives
Feb. 16, 2022 at 5 p.m. PST | Video
Pacific Leadership Fellow Kate Wilson talked about digital data and its impact. During this talk, she explored our fears, discuss the benefits of this data use, and consider efforts by some countries around the world to build trusted citizen empowered systems.
Biography
Kate Wilson is the CEO of Digital Impact Alliance (DIAL), an NGO that advances digital inclusion to achieve the Sustainable Development Goals (SDGs), so that all women, men and children can benefit from life-enhancing, mobile-based digital services.
Prior to DIAL, Wilson co-founded and led the Digital Health Solutions Group at PATH, the Seattle-based international health organization driving transformative innovation to save lives. Wilson also held diverse senior roles in the commercial software sector and international trade. At Microsoft, Intel and General Electric, Wilson held roles in information communications technology product development, strategic planning and business development, including launching Xbox Live in Europe and leading deal negotiations with telecom providers in 25 markets worldwide. In the nonprofit sector, Wilson led policy efforts as the president of the Washington Council on International Trade and the director for Indonesia Affairs at the U.S. ASEAN Council. At both organizations, she partnered closely with U.S. corporations and government partners to strike mutually beneficial international trade agreements and expand market access for small and medium-sized enterprises.
Wilson has worked in more than 18 countries across three continents, including more than nine years in Southeast Asian economies. She has spoken widely at conferences and on television and is the author of several papers on the use of information communication technology in emerging economies.
Media