Aruna Sundararajan
Secretary of the Indian Department of Telecommunications, India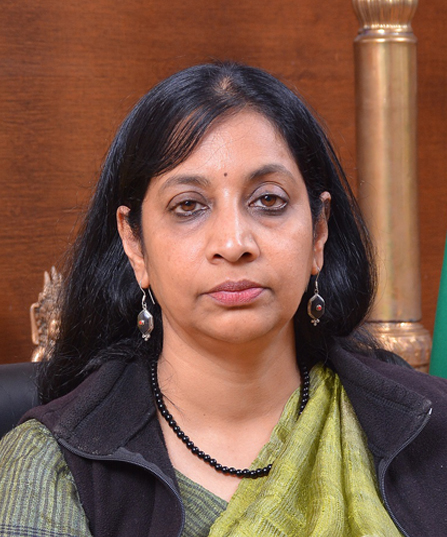 Profile

Residency: Oct. 1-5, 2018

Public Talk: 
Digital India: Opportunities and Challenges
Oct. 3, 2018 
PLF Aruna Sundararajan discussed aspects of India's ongoing technological transformation and the public policy lessons that emerge from this engagement.
Biography
Aruna Sundararajan is the secretary of the Indian Department of Telecommunications and chair of the Telecom Commission in India. As secretary, Sundararajan is leading the vast expansion of telecommunications services in India including BharatNet, the world's largest rural broadband connectivity program. She has over three decades of experience in a variety of leadership roles in both federal and state governments in the areas of economic development and IT investment.
Sundararajan has held many important positions including the Country Head of the Global E schools Initiative of the UN and CEO of the prestigious Common Service Centre Project under the National E-Governance Project of the Government of India.
During her residency, Sundararajan will be focusing on telecommunications, e-solutions and SMART cities.
Media
Photos
Video